Regular price
Sale price
£8.00 GBP
Unit price
per
Sale
Sold out
Coffee Summary
Indonesia, renowned for its rich diversity in food, religion, language, landscape, and notably coffee, presents the deliciously sweet and clean Honey lot from Gunung Tujuh. This brew, with distinctive berry and citrus notes, showcases the exceptional coffees emerging from the nation. The Koerintji Barokah Bersama Cooperative, comprising 320 members, is nestled at the foot of the active volcano Mount Kerinci, on Sumatra island. This part of the Pacific Ring of Fire, famous for its eruptions and tectonic activities, endows the region with lush vegetation and fertile volcanic soil. Despite being established only in mid-2017, the cooperative, under the leadership of Triyono, has an impressive roasting facility inclusive of a cupping lab, where members process and roast their own coffees.
Coffee Sensory
Winey 
Citrus fruit 
Dark Chocolate 
Tropical Fruit 
Caramelate

Roast Level

12 minute roast
Moderate development
Medium-light brown
Coffee Stats
COFFEE GRADE:

SUM.GR1
FARM/COOP/STATION:

Koerintji Barokah Bersama
VARIETAL:

Andung Sari, Sigarar Utang
PROCESSING:

Honey
ALTITUDE:

1,400 to 1,700 meters above sea level
OWNER:

320 members of Koerintji Barokah Bersama Cooperative
SUBREGION/TOWN:Gunung Tujuh
REGION:

Kerinci, Sumatra
FARM SIZE:

<2.5 hectares on average
BAG SIZE:

60kg GrainPro
HARVEST MONTHS:

Sumatra: April-June (main crop) 
Share
View full details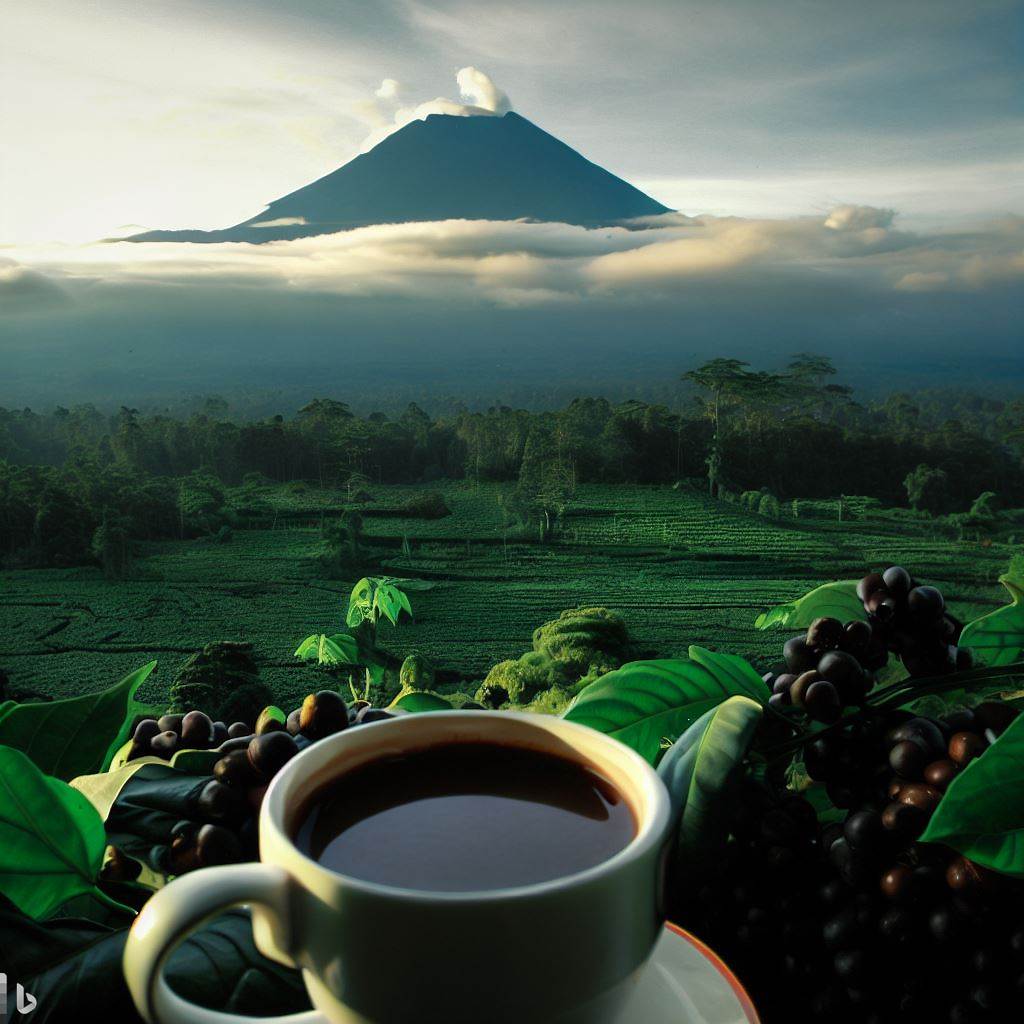 Delivered Direct From The Roastery

Our coffee is always shipped to you right off the roast, so by the time it reaches you it will be ready (or almost ready) to drink. We post the roast dates on the packet, and we suggest drinking after 7 days off the roast and before 6 weeks.

If you're not happy?

We only want to serve the best coffee, so if you're not happy with our beans please get in touch and we'll do everything we can to fix it.